12:44 PM by El Dave , under
Hey everybody,

I just wanted to drop in here and let everyone know that the new store is live and ready to go!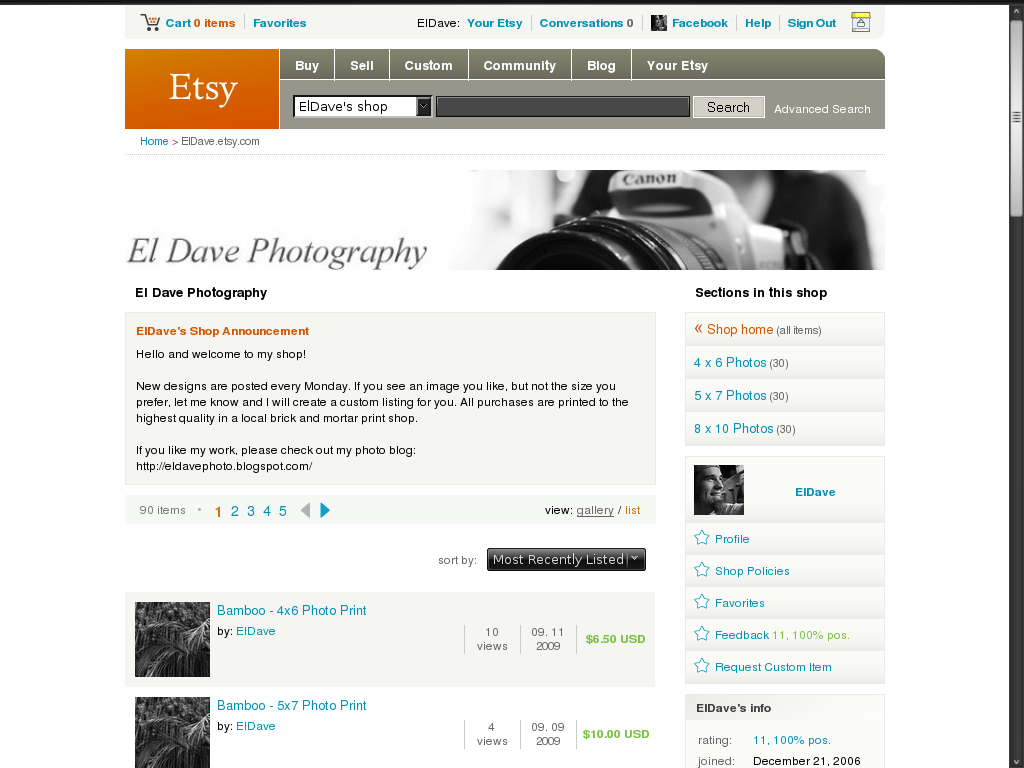 There probably won't be many toy shots, due to me not wanting to bother with copyright issues, but my goal is to add high-quality prints of some of my best photos. There will be a widget in the sidebar soon, but in the meantime, check it out and let me know what you think!